'Young Peacebuilders of Turkey' is an initiative that seeks to focus on Youth, Peace and Security. The basis of this initiative is derived from the United Nations Security Council (UNSC) Resolution 2250 to create a platform for the youth to actively participate in the peacebuilding and violence prevention process.
We believe that young people play a critical role in the establishment and promotion of peace and security, therefore we have decided to focus on the role of the youth in the peacebuilding process. This initiative is a wholly focused on the role and empowerment of the youth within the context of peace and security, and thus is working independently from any political, religious or national movements and formations.
Our platform prioritizes the integration and empowerment of disadvantaged groups and believes that this is an essential element within peace and peacebuilding. We completely reject discriminatory policies that discriminates based on political, religious, ethnic and sexual identity.
Our movement believes that local development will undoubtedly have an impact on world peace. Our platform seeks to show to the youth that there are alternatives instead of violence, and is working hard to ensure that peace takes a permanent place in our society.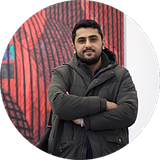 Mehmet İlhanlı
Mehmet graduated from Istanbul Bilgi University with a bachelor's degree in international relations. He has volunteered in various local and international non-governmental organizations. Mehmet is currently working as a management trainee at an energy company and also pursuing a master's degree in Political Science at the University of Cologne.
Berfin Coşkun
Berfin Coşkun holds Bachelor Degree of Sociology from Marmara University since July 2020. After working at UN WFP as Project Coordinator, she is still taking roles in several civil society organizations focusing on peacebuilding processes, development and the apperency of women experts on mainstream and social media.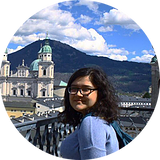 Ekin Bayur
Ekin graduated from the department of Political Science and International Relations of Bogazici University in 2019. She is now a graduate student at the department of Conflict Analysis and Resolution at Sabanci University. Her main research interests are religion, gender, peace and conflict in Middle East.
Emre Bayır
Emre has graduated from Ankara University International Relations Department. He is interested in international politics, economics, and political philosophy.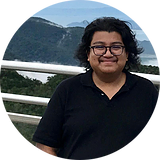 Haziq Hakimi
Haziq is a graduate of Bilkent University's International Relations program in 2018. His areas of interest are human rights, international security and strategic studies. On a personal note, he enjoys travelling the world and immersing himself in different cultures.
Dilan Aydınak
Dilan completed her undergraduate degree at the International Relations Department of Çukurova University. During her university years she became the representative of International Relations Studies of Turkey (IRST) assosiation for 2 years and has also conducted them academic researches. After graduating from her undergraduate program she started working in IT field and is a Network Engineer at Huawei Network Operation Center.
Asmin Ayçe İdil Kaya
Asmin Ayçe İdil Kaya has graduated from Istanbul University Department of Journalism. She also studied photography in Portugal for 1 year. She volunteered for European Voluntary Service in Bulgaria. She worked as a reporter and editor in different media such as Bianet, Mynet, Boxoffice. She is currently a freelance journalist and working on social media marketing.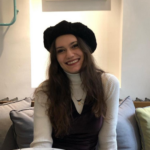 Azize Kaya
Azize Kaya, following her graduation from Yildiz Technical University with a degree in Political Science and International Relations in 2020, she started her Master's degree at King's College London on Conflict, Security and Development. Throughout her education, she volunteered at several non-governmental organisations, and currently, she is working on her Master's dissertation on authoritarian conflict management and illiberal peacebuilding.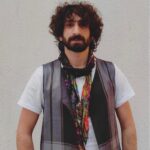 Özgür Sevim
Özgür graduated from Gaziantep University, Faculty of Communication/Department of Journalism in 2019. He participated in various trainings and workshops with different local and international associations and NGOs to defend youth rights, gender equality and minority/ethnic rights. He has given trainings to establish an active connection between the local community and migrants, with interactive tools to raise gender equality awareness. He is the recipient of IAAS (Institute of Arab & Islamic Studies) Masters Excellence Scholarship in Kurdish Studies at the University of Exeter.
İlknur Kökçü
lknur Kökcü is a senior sociology student at Hacettepe University. At the same time, she is doing a minor in the social work department. During her undergraduate education, she has been involved in various projects, youth networks. She is actively volunteering in many non-governmental organizations. Her academic interests are sociology of migration, youth work and gender. She is currently continuing her academic life in this direction.
Hatice Yardım
Hatice Yardım completed her master's degree in history at Central European University in Budapest in 2019. His academic studies mainly focus on 19th century Ottoman History. Her interests are editing, content and copywriting, travel culture and photography. She is currently studying for her PhD applications.
The UN Security Council resolution 2250 which was adopted in 2015 sets out our commitments on peacebuilding by making civic projects which seeks to improve economic development, education, social integration, gender equality, diversity.
​Our main approach will be to engage youth of different backgrounds by training them to achieve their aspirations, and help them identify opportunities for them to contribute to their communities.
Believing that young people have a critical role in the establishment and protection of international peace and security, the Young Peacebuilders of Turkey aims to achieve its goals by facilitating and promoting activities for young people. These activities include: networking, civic education, local and international projects, academic research, field work, discussion panels, conference and workshop activities.
​We also believe that by ensuring these for the youth to contribute to all aspects of the peace process, this effort will minimize the lack of socioeconomic opportunities for young people and reduce discrimination and marginalization for young people. With youth participation we will be able to contribute and help build a future of freedom, dignity and equality for all.